TURTLE DEFORMED BY A SIX-PACK RING ~ PROTECT OUR ENVIRONMENT
Isn't this the saddest thing!!
Poor little turtle.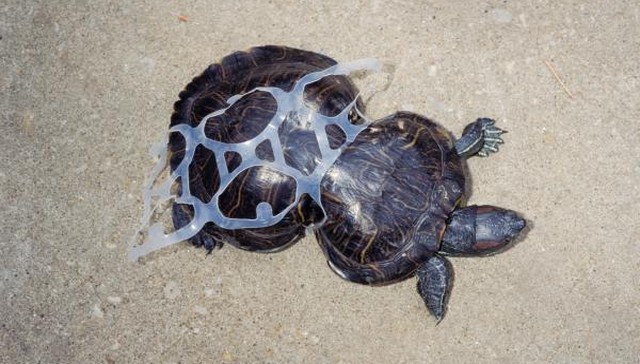 Deformed by a six-pack ring.
That plastic comes with bottled water and other drinks.
I ALWAYS cut it into pieces and make sure there are no holes, at all. I cut even the smallest hole so a foot or anything else won't get caught in it. Also, I cut the two plastic strip openings on a plastic grocery bag and tie the bag in a knot before I throw it away.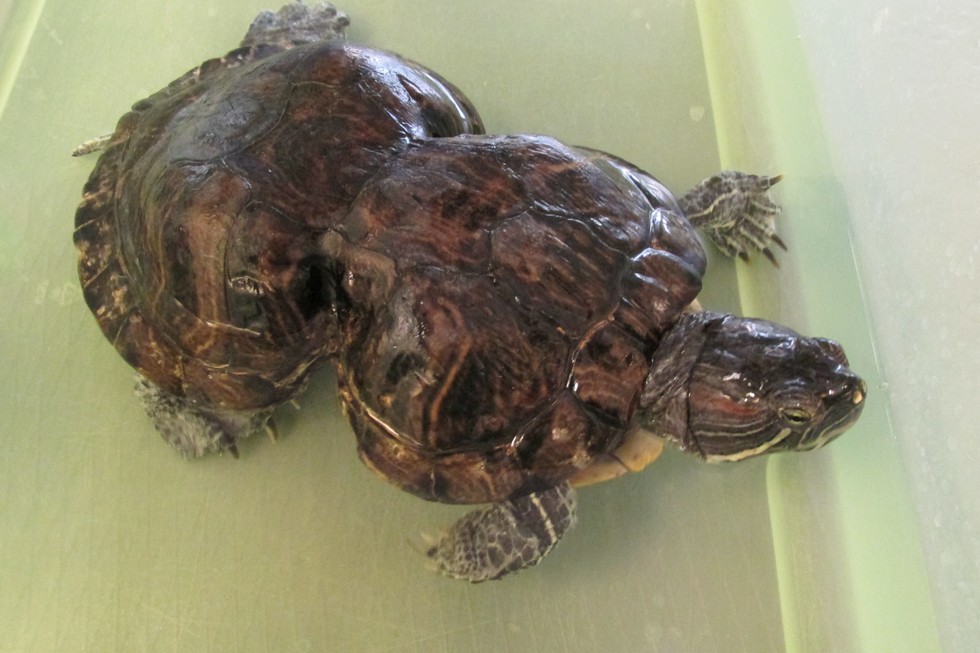 I read that this turtle survived but cannot protect itself by retreating into it's shell.
I will do my best to help protect our environment.
(INHABITAT.COM/PEANUT-THE-STORY)